Blog
FORM is delighted to introduce Vicki Van Hout as our resident blogger for 2016. Over the coming year Vicki will be blogging and tweeting for FORM about all things dance. Follow the musings of Vicki through the performance world as she informs you about what's happening and what not to miss.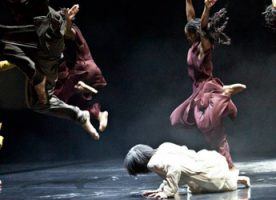 iTMOi (in the mind of igor)
Photo by J Louis Fernandez Let me preface this blog with some sage advice: It is definitely NOT wise to participate in an Akram Khan workshop not fighting 100% fit….
Read More