Team
Director
Annette McLernon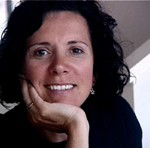 Annette McLernon has been the Director of FORM Dance Projects since 2011 and in this time has steered the company to be a leading presenter and producer of independent dance in Sydney. Prior to FORM Annette worked for major arts organisations and festivals in Australia.  Annette has worked as Film Program Manager for Perth International Arts Festival (WA) and Program Manager for Bundanon Trust (NSW). At Bundanon Trust, Annette was responsible for curating and developing the multi-disciplinary international and national artist-in-residence program and the public event program featuring many of Australia's leading visual artists, writers, musicians and performers.
As Bundanon Program Manager, Annette reached out to the local Yuin-Wodi Wodi indigenous community in Nowra to forge stronger connections between Bundanon Trust and the Nowra Land Council, Donooch Dancers and the Aboriginal teachers at local public schools. During this time, the inaugural Bundanon Indigenous Reference Group was established which included Frances Rings and Brook Andrew. The community outreach culminated in a very significant Welcome to Country at Bundanon, with 110 participants predominantly First Nations, welcoming the participants of the inaugural Indigenous Performance Lab facilitated by Lily Shearer for Performance Space. The ceremony included Elders from the Nowra Local Aboriginal Land Council, Boolarng Nangamia artists, and visiting guest artists from Papunya Tula including Michael Tjakamarra. These initiatives led to successful funding by the Australia Council for the Arts of Bundanon Blak, a mentored visual and performing arts skills program for local indigenous young people.  There was also a significant increase in renowned professional Indigenous artists participating in the curated Bundanon artist in residence program and public events which continues to this day.
While at PIAF Annette curated and presented the international art house film festival and a new program Somerville Live 2005 featuring films with live soundtracks performed by Slava Grigoryan (The Widower),  Jen Anderson (The Sentimental Bloke) and Ed Kuepper and Jeffrey Wegener (Len Lye animations) in the Somerville cathedral of pines. Annette was the producer of Bundanon's 15th Birthday celebration, 2008, celebrating the legacy of Arthur Boyd's gift to Australia, featuring Jimmy Little, Kate-Miller Heidke and William Barton. Annette was Executive Producer of PUNCTURE, commissioned by FORM Dance Projects and co-produced by FORM, Legs On The Wall and VOX, Sydney Philharmonia Choirs for Sydney Festival 2015. Annette was Executive Producer and producer of the award winning CHAMPIONS, commissioned and produced by FORM Dance Projects, directed by Martin del Amo, featuring a stellar female cast of Australian contemporary dancers, presented in Sydney Festival 2017 at Carriageworks.  CHAMPIONS, directed by Martin del Amo, received the Australian Dance Awards 2018, Outstanding Achievement in Independent Dance. Currently, Annette was Executive Producer and producer of ENCOUNTER, a large scale site-specific work of joy, directed by Emma Saunders, featuring 75 artists, young Western Sydney dancers and musicians, commissioned and produced by FORM Dance Projects and presented at Four Winds Spring Festival, in 2019 and Sydney Festival 2020.
Annette has 20 years experience in strategic planning, marketing, partnership and philanthropic development for art organisations and not-for-profits.
Annette has a Master of Arts in Film and TV from the Australian Film Television and Radio School, 1999, and has worked as a producer and editor on short films, dance films, documentaries and animations in Australia and Europe.
---
Business Manager
Sally Ebert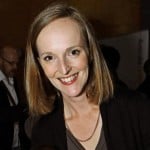 Sally has over 20 years experience working in arts management. Prior to FORM Dance Projects, Sally was General Manager for Legs On The Wall, Sydney and prior to that she was General Manager for Liz Roche Company (formerly Rex Levitates Dance Company) based in Dublin, Ireland. She also previously held the position of General Manager of the Kilkenny Arts Festival, Ireland and worked for the St Patrick's Festival, Ireland.
---
Program Manager
Agnès Michelet
Agnes migrated from France to Australia in 2000. Over the past 30 years, she has worked with a broad range of performing arts companies, including in France the European Centre for Contemporary Mimodrama (L'oeil du Silence), multimedia dance artist Jean-Marc Matos and physical theatre company Friches Theatre Urbain. The latter brought her to the Perth International Arts Festival in 1998 and 1999. Her passion for contemporary dance led her to join Ausdance WA as administrator, then special projects manager. In 2005, she was appointed Director of STRUT dance, which she developed into an established choreographic development centre
over eight years working alongside Sue Peacock. In 2012, she inaugurated with Michelle Saunders of Ausdance WA the Perth contemporary dance festival MoveMe. She holds an MBA with French First Business School HEC-Paris. In 2016 she graduated from a Master's degree in Cross-disciplinary Art and Design with the University of New South Wales (former College of Fine Arts). She received a WA Award for services to dance in 2008 and was granted an Asialink Residency in Jakarta in 2010. She was the General Manager of Tracks Dance Company directed by David McMicken and Tim Newth from 2015 till 2017. A classically trained pianist and contemporary dancer in her early twenties, she continues to this day her exploration of the breadth of Australian dance expression.
---
Marketing & Adminstration Co-ordinator 
Naomi Hibberd
Naomi Hibberd is a well experienced dancer, teacher and industry professional. Trained at Rambert School of Ballet and Contemporary Dance (UK), Naomi holds a 1st class Bachelor Arts Degree. She then went on to perform with the Rambert Dance Company, Balbir Singh Dance Company, was a lead dancer in Didi Veldman's Peter and the Wolf. Since returning to Australia in 2013 she has since performed in Graeme Murphy's The Merry Widow for Opera Australia, Theatre of Image Brett and Wendy choreographed by Lucas Jervis as well as works by local and international independent artists.
Naomi has a love for dance and theatre and enjoys assisting many artist in producing work from Twisted Element to music videos for Australian artists Maret, Silamor and Lisa Mitchell. Naomi passionately embraces her new FORM position.
---
Resident Blogger
Vicki Van Hout
Vicki Van Hout is is an Indigenous independent artist with Wiradjuri, Dutch, Scottish, and Afghan heritage, and over 20 years' experience as a director, choreographer, performer, dramaturg and mentor.
A graduate of NAISDA Dance College and the Martha Graham School of Contemporary Dance in New York, she went on to perform with major Indigenous dance companies, Bangarra Dance Theatre and the Aboriginal Islander Dance Theatre, before joining forces with Marilyn Miller as a founding member of Fresh Dancers. With Marilyn, Vicki performed Dear Carrie for Oneextra Dance and Quinkin for the Adelaide Fringe Festival. Her show Briwyant was the first ever show by an independent Indigenous choreographer to tour nationally and was nominated for an Australian Dance Award for Best Achievement in Independent Dance. Vicki was awarded the 2014 NSW Dance Fellowship for established and mid-career artists – the first Indigenous winner of the Fellowship. She has also completed various residencies in Australia and overseas, including in Austria and Singapore.
FORM Dance Projects has commissioned Vicki as Blogger in Residence since 2013, and during this time Vicki has been a voice for valuable critical discourse within the dance community and arts world, around traditional and contemporary dance in Australia.  FORM Dance Projects premiered Vicki's award winning solo plenty serious Talk Talk in Dance Bites 2018. Vicki Van Hout was the recipient of The Australia Council Dance Award in 2019, which recognised Vicki's outstanding and sustainable contribution to Australian dance and the impact on Australia's cultural narrative through "her commitment to charting new territories through her work, challenging existing stories and prompting contemporary conversations."
---
Associate Artist
Emma Saunders
Emma Saunders has been described as a "formidable" (Realtime, 2010) Australian dance artist who works as a dancer, choreographer, director, educator and curator. She graduated with a BA in Dance and Grad Dip Ed (Dance/Drama) from the University of Western Sydney (1996). She is interested in the simplicity of dance and the complexity of choreography. Utilising a visceral, instinctive attack, her work is immediate, often working with humour, everyday movement, text, repetition, deconstruction, duration and abstraction.
Emma is a co-founding member of the award-winning Sydney based trio, The Fondue Set, alongside Jane McKernan and Elizabeth Ryan, who have created 10 full length works including Green Room Award-winning No Success Like Failure presented at the Sydney Opera House (2008) and Dance Massive, Arts House (2009). The Fondue Set have also performed in the Melbourne International Arts Festival (The Bar, 2008) and Sydney Festival First Night (The Hoofer, 2010).
Emma was the inaugural Dance Curator at Campbelltown Arts Centre (2008 – 2012), where she curated over 40 new dance projects that examine community, location, exchange, culture, age and the interdisciplinary nature of making dance work. In 2015, Emma created two new large scale outdoor site specific dance projects, The Bankstown Dancing Project, commissioned by Urban Theatre Projects for Sydney Festival 2015, and The Austinmer Dancing Project 1.1.18, which has had over 15,000 hits on youtube. For 2018/19 Emma was an Associate Artist for NORPA, Lismore. Emma continues to develop her new work, Dancing With Myself, examining where her solo and group dance practices can intersect. Recently, Emma was commissioned by FORM Dance Projects to develop a new outdoor dance work, ENCOUNTER, which had its world premiere in January 10-12 as part of SYDNEY FESTIVAL 2020. ENCOUNTER had a cast of 16 young dancers from Western Sydney and FLING Physical Theatre and was performed with a 50 piece live orchestra (Western Sydney Youth Orchestra)!!!
---
WE ARE HERE Company Co-Ordinator
Sarah-Vyne Vassallo
Sarah-Vyne is a director, choreographer, writer and creative consultant with a career in the Arts and Entertainment industry spanning two decades. Her agile interdisciplinary arts practice intersects dance, theatre, production design, film and arts development. A recipient of the prestigious Winston Churchill Fellowship, Artistic Director of Murmuration, Sydney's flagship integrated performing arts company, Sarah-Vyne has earned her reputation for being a wealth of industry knowledge and expertise.
Throughout her career she has worked with Sydney Festival, Sydney Comedy Festival, Sydney Opera House, Museum of Contemporary Arts, Vivid Sydney, Create NSW, Festival of Dangerous Minds, DirtyFeet, Bankstown Arts Centre, Sidetrack Theatre, Ausdance, Accessible Arts, Adelaide Fringe, Disney, ABC, The Young Americans, Screentime, Taste Creative, Foxtel, Channel 7 and SBS.
Sarah-Vyne is passionate about creative learning, professional development and knowledge sharing and has been a guest Teaching Artist for Sydney Opera House, The Song Room, Sydney Dance Company, Museum of Contemporary Arts, The Arts Unit, The Joan and The Arts Centre Cootamundra.