Staff
Director
Annette McLernon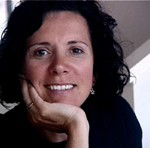 Annette McLernon has been the Director of FORM Dance Projects since 2011 and in this time has steered the company to be a leading presenter and producer of independent contemporary dance in Sydney. Prior to FORM Annette worked for major arts organisations and festivals in Australia.  Annette has worked as Film Program Manager for Perth International Arts Festival (WA) and Program Manager for Bundanon Trust (NSW). At Bundanon Trust, Annette was responsible for curating and developing the multi-disciplinary international and national artist-in-residence program; the public event program featuring many of Australia's leading visual artists, writers, musicians and performers; and the inaugural Bundanon Indigenous Reference Group.
While at PIAF Annette curated and presented the international art house film festival and a new program Somerville Live 2005 featuring films with live soundtracks performed by Slava Grigoryan (The Widower),  Jen Anderson (The Sentimental Bloke) and Ed Kuepper and Jeffrey Wegener (Len Lye animations) in the iconic Somerville cathedral of pines. Annette was the producer of Bundanon's 15th Birthday celebration, 2008, celebrating the legacy of Arthur Boyd's gift to Australia, featuring Jimmy Little, Kate-Miller Heidke and William Barton. Annette was Executive Producer of PUNCTURE, co-produced by FORM, Legs On The Wall and VOX, Sydney Philharmonia Choirs for Sydney Festival 2015. Currently, Annette is Executive Producer of CHAMPIONS, directed and choreographed by Martin del Amo, produced by FORM Dance Projects, featuring a stellar female cast of Australian contemporary dancers, presented in 2017.
Annette has a Master of Arts in Film and TV from the Australian Film Television and Radio School, 1999, and has worked as a producer and editor on short films, dance films, documentaries and animations in Australia and Europe.
---
Business Manager
Sally Ebert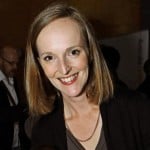 Sally has over 15 years experience working in arts management. For the last two years she was General Manager for Legs On The Wall, Sydney and prior to that she was General Manager for Liz Roche Company (formerly Rex Levitates Dance Company) based in Dublin, Ireland. She also previously held the position of General Manager of the Kilkenny Arts Festival, Ireland and worked for the St Patrick's Festival, Ireland.
---
Program Manager
Agnès Michelet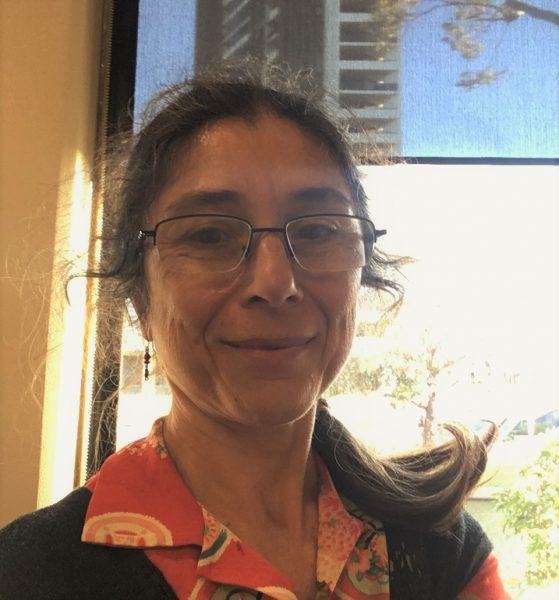 Agnes migrated from France to Australia in 2000. Over the past 30 years, she has worked as an arts manager with a broad range of performing arts companies, including in France the European Centre for Contemporary Mimodrama (L'oeil du Silence), multimedia dance artist Jean-Marc Matos and physical theatre company Friches Theatre Urbain.
The latter brought her to the Perth International Arts Festival in 1998 and 1999. Her passion for contemporary dance led her to join Ausdance WA as administrator, then special projects manager. In 2005, she was appointed Director of STRUT dance, which she developed into an established choreographic development centre over eight years working alongside Sue Peacock. During this time, she produced and presented works created by WA artists (Aimee Smith, Bianca Martin, Isabella Stone, Sue Peacock, MIchael Whaites, Danielle Micich, Alice Lee Holland, Claudia Alessi, etc) and international guest artists. In 2012, she inaugurated with Michelle Saunders of Ausdance WA the first main stage contemporary dance festival in Perth, MoveMe Dance festival.
In partnership with Dancehouse and Critical Path she also developed touring exchanges including Dyuetto with Asia and Dance Sites. As an independent producer, she instigated the Booster exchange between Perth and Paris which saw WA artists trained in aerial and stiltwalking skills.
She holds an MBA with French First Business School HEC-Paris, a Graduate Diploma in teaching French as a second language (Grenoble University). In 2016 she graduated from a Master's degree in Cross-disciplinary Art and Design with the University of New South Wales (former College of Fine Arts). She received a WA Award for services to dance in 2008 and was granted an Asialink Residency in Jakarta in 2010.
To this day, she continues her exploration of the breadth of Australian dance expression. In 2015 she joined Tracks Dance Company in Darwin as the General Manager. Her most recent projects with the company directed by David McMicken and Tim Newth, were the large participatory UK dance event Big Dance choreographed by Akram Khan, the Milpirri festival in the remote community of Lajamanu and the Darwin Festival season Man Made. A classically trained pianist, she turned to contemporary dance in her early twenties and has since embraced yoga, walking and drawing as her favourite pastimes.
---
Administration and Marketing Coordinator
Diane Busuttil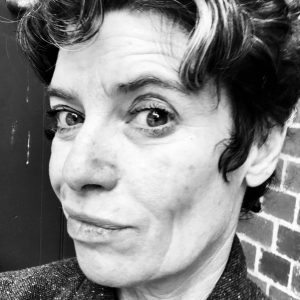 Diane holds a Bachelor of Arts Degree in Dance from The University of Western Sydney. She has performed all over the world as an independent artist collaborating with a diverse range of artistic groups in the capacity of dancer, actor, acrobat, teacher, choreographer, producer and director. Her first dance film, Sacred Expression, was shown at festivals throughout Australia and The United Nations 4th World Conference on Women, Beijing, China. In 1995 she initiated the first Reel Dance film festival in Sydney and has performed as an independent artist with Ros Crisp, Ingneous Inc, Circus Monoxide and more recently The Farm.
In 2000, she received a DAAD scholarship to study at The International Women's University in Germany then remained in Berlin until 2015. During which time she received scholarships from Film Victoria, the Ian Potter Cultural Trust Fund and Berlin Senate to research dance and film and had artist residencies at fabrik Potsdam and PACT Zollverein in Germany.
Her short films have screened at International Queer and Women's film festivals. In 2014 Fresh Fruit was the recipient of a Taste Award in LA, USA. Curdled, a short dance film, was nominated for an Australian Dance Award for Outstanding Achievement in Dance in Film/New Media. In 2017 she completed an Art and Dementia course through the University of Tasmania and a Master of Research Degree at Maquarie University. As part of her degree she wrote, produced and directed her first documentary film Without Consent, about forced adoption in 1960s Australia. She is currently the Marketing Coordinator for FORM dance projects.