Masked
MASKED (Working Title) an interdisciplinary choreographic residency directed and mentored by Meryl Tankard AO with composer Elena Kats-Chernin AO and visual artist, Regis Lansac OAM.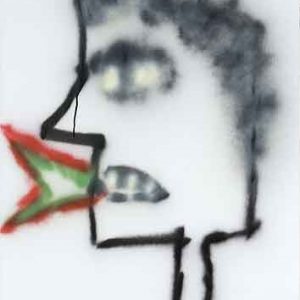 Sidney Nolan – Bundanon Collection, Head Series
Project Summary:
MASKED (Working title) is an interdisciplinary (dance, music and visual art) choreographic intensive directed and mentored by Meryl Tankard AO, composer Elena Kats-Chernin AO, and photographer and visual artist, Régis Lansac OAM, collaborating with 8 independent dance makers, including Jana Castillo, Cloé Fournier, Billy Keohavong, Callum Mooney, Thuba Ndibali, Katina Olsen, Jeremy Santos, and Reina Takeuchi.
MASKED is a series of solos exploring notions of threat, extinction, social unrest and identity experienced globally right now through climate change and pandemic, created by the next generation of dance makers mentored by Meryl Tankard.
The first creative development was initiated with a group choreographic residency at Bundanon Trust in December 2020, followed by another group residency at Sydney Dance Company in January 2021, responding to selected artworks in the Bundanon collection, particularly of Australian modernist Sidney Nolan and Arthur Boyd and their lesser known works touching on social and environmental crisis. Individual artists continue to develop their solos in studios throughout February-March with a final intensive at Riverside Theatres in Parramatta in April 2021.
MERYL TANKARD AO – DIRECTOR
Meryl Tankard AO, undoubtedly one of Australia's leading contemporary artists, is internationally acclaimed for the "emotional punch packed into her inventive choreography". Having leapt to fame in Europe with Pina Bausch and the radical German Wuppertaler Tanztheater, as one of Bausch's leading performers, Tankard returned to Australia to create a dance aesthetic all her own. As a director and choreographer Tankard is revered for her dynamic intuitive movement, challenging, encouraging and drawing out each performer's own set of movements through improvisation and experimental techniques. Tankard's practice explores a vast lexicon of human experience and human movement from the dark and challenging, ugly and beautiful, to the humorous and joyful. Tankard has had a prolific career as a performer, choreographer and director, with an inspiring canon of work that has been a seminal influence in the development of Australian contemporary dance and dance theatre. In 2019 Tankard was honoured with an Officer of the Order of Australia for her distinguished services to the performing arts.
ELENA KATS-CHERNIN AO – COMPOSER
Elena Kats-Chernin has created works in nearly every genre. Among her many commissions are pieces for Ensemble Modern, Australian Chamber Orchestra, Australian World Orchestra, the Adelaide, Tasmanian, Melbourne and Sydney Symphony Orchestras, the Australian Brandenburg Orchestra, City of London Sinfonia, Swedish Chamber Orchestra and the North Carolina Symphony. Her colourful, energetic, and often propulsive music has been choreographed by dance-makers around the world. In 2000 she collaborated with choreographer Meryl Tankard on Deep Sea Dreaming which was broadcast to an audience of millions worldwide as part of the opening ceremonies of the Sydney 2000 Olympic Games.  In 2002 Elena collaborated with Meryl Tankard again, composing the score for the ballet, Wild Swans, b commissioned by the Australian Ballet and Sydney Opera House which premiered at the Sydney Opera House in 2003. In 2019, Elena Kats-Chernin was appointed an Officer of the Order of Australia for Distinguished Service to the Performing Arts, particularly to music, as an orchestral, operatic and chamber music composer.
REGIS LANSAC OAM – VISUAL ARTIST
Regis Lansac is a visual artist, photographer, video maker who has been working in collaboration with choreographer/director Meryl Tankard since 1984.  His work is represented in the National Gallery of Australia, the Art Gallery of South Australia, the National Library and private collections in Australia and overseas. Between 1981-1989 Regis documented Australian performing arts as a theatre and dance photographer. He worked as a stills photographer for film and TV, including Jane Campion's Sweetie. During this time Regis developed an interest in integrating photographic projections into stage performances. He worked with a variety of companies and artists at the time including The Sydney Front, One Extra Company, Entr'acte. His first major collaboration with Meryl Tankard , was in 1988, on her one woman show Two Feet.  Regis received the Medal of the Order of Australia in 2019 for his service to Photography and Visual Design.
COMMISSIONED AND PRODUCED BY FORM DANCE PROJECTS
ANNETTE McLERNON – EXECUTIVE PRODUCER
FORM Dance Projects is a dynamic hub for Australian contemporary dance based in Western Sydney, with the mission, as a presenter and producer, to rigorously support independent Australian dance artists and develop audiences for contemporary dance.  In Parramatta, rapidly transforming into Sydney's central city, FORM operates in a unique environment reflective of a future Australia.  FORM drives an artistic program engaging a community of local, national and international artists.
FORM provides opportunities for Australian dance artists to create, experiment, present new work, connect with audiences and build their national and international profile.  FORM is one of the leading presenters of contemporary dance in Australia. We play an important role as a presenter of independent dance in Sydney, we take risks, supporting diverse Australian independent choreographers to realise their artistic vision.  FORM's signature Dance Bites seasons at Riverside Theatres in Parramatta has launched the choreographic careers of numerous independent dance artists and companies.
FORM's vision culminates with the commission of large innovative new Australian dance works in collaboration with leading Australian choreographers, artists and partners. Since 2011, FORM has successfully commissioned and produced three large scale, genre-defying, festival productions, PUNCTURE, directed by Patrick Nolan (Sydney Festival 2015), CHAMPIONS, directed by Martin del Amo (Sydney Festival 2017), Outstanding Independent Dance Production, 2018 Australian Dance Awards and ENCOUNTER, directed by Emma Saunders (Sydney Festival 2020), currently nominated for Outstanding Achievement in Youth Dance, Australian Dance Awards, 2020.
Thanks to Robert Love and Riverside Theatres, Create NSW Arts Rescue and Restart Stage 2, Packer Family Foundation, Bundanon Trust, City of Parramatta and Australia Council Resilience Create funding