WE ARE HERE Company
Western Sydney Youth Dance Company
Are you ready for something really exciting? WE ARE HERE is happening!
The WE ARE HERE Company holds artistry, performative range and collaboration in its work, contributing and redefining the current look, approach and style of Australian contemporary dance.  Based in Western Sydney, the WE ARE HERE Company is a new, breakthrough contemporary dance company like no other. It comprises of 11 powerful performers (aged 20-30yrs) who are open minded, able to dance with 'heart' and exhibit performative and choreographic potential. WE ARE HERE Company members are: Western Sydney based dancers Fiorella Bamba, Emily Yali, Tamara Bouman, Cynthia Florek, Bedelia Lowrencev, Josh O'Connor, Gabriella Olea, Kupi Toilalo, and our guests Claire Rodrigues, Romain Hassanin, and Liam Berg. Leading Mentors for 2020 are Gabriella Olea and Feras Shaheen, Choreographic Assistant is Josh O'Connor and Company Co-Ordinator is Sarah Vynne Vassallo.
The WE ARE HERE Curated Program is an exciting new opportunity to consolidate and seed new, deeper, artistic and meaningful collaborative small solo works within a focused and specialised, intimate environment between the Associate Artist and the Curated Artist/s.  Each Curated Artist will be invited on the merit of their abilities, capacities and contributions from within their work as part of ENCOUNTER and the WE ARE HERE Company Program. Curated Program artists for 2021 are Feras Shaheen, Sabrina Muszynski, Gabriella Olea, Josh O'Connor, Xara Zaineddine and Billy Keohavong.
At its helm is Emma Saunders, our 'formidable' and award winning Associate Artist. Emma is hot off the heels from directing the highly successful ENCOUNTER season at Sydney Festival 2020. Emma brings her wealth of dance experience, energy and generosity to the WE ARE HERE Company and Curated Program.
PROGRAM
Dates & Activities
We offer you an extensive range of opportunities to experience, develop and broaden your dance practice through the following exciting programs:
Ongoing Dance Workshops
In Emma's signature theatrical and distinct style that explores instinct, charge, weight, breath, gravity, emotional realities, spoken text, performative tasks, action, humour, composition, improvisation and the tools and skills you need to develop your own dance style and practice.
ALL THAT I AM RIGHT NOW – DIGITAL for Parramatta Laneways Project  – In collaboration with Emma Saunders (Director), Feras Shaheen (Filmmaker), Felicity Castagna (Writer) and Sarah Vynne Vassallo (Set/Costume) we will develop a series of 11 x 1 minute solo intimate moving digital INSTAportraits that celebrate the private moments of joy experienced on the inside of our dancing lives. It celebrates where we are, and how we are, and in that moment who we are, and why We Are Here.
ALL THAT I AM RIGHT NOW – LIVE for SHARP, SHORT DANCE – Here we will transpose all solo digital portraits onto the whole company to create a new, innovative live theatre work performed and streamed LIVE.
Starting Points
Opportunity to develop your own creative and choreographic idea either as a solo, or on members from within the company, in relation to stimulus/tasks provided, mentored by Emma Saunders with an informal showing during Feb 2021.
$220 Registration fee includes all the above activities
Creative Kids Registered provider, claim your $100 voucher HERE
Payment plans available
Child Safe Environment
FORM Dance Projects is committed to providing a safe, supportive and inclusive environment for all young dancers. We prioritise the safety and well-being of children and young people participating in our programs and creative projects. All of our staff and artists have a valid Working with Children Check and adhere to our Child Protection Policy
---
Dates & Times
NB: All dates compatible with NSW secondary school calendar
Term 3
10AM-4PM : Saturdays 12/9, 19/9
October Holidays
10AM-4PM : Monday 28/9- Friday 2/10 (5 days)
Term 4
4.30PM-7.30PM: Tuesday rehearsals:13/10, 20/10, 27/10, 3/11, 10/11, 17/11, 24/11
1/12, 8/12, 15/12
10AM-4PM : Saturday rehearsals 31/10, 7/11, 21/11
Starting Points Showing
February 2021 (date tbc)
Note: If you are unable to do all these dates please let us know.
---
Associate Artist
Emma Saunders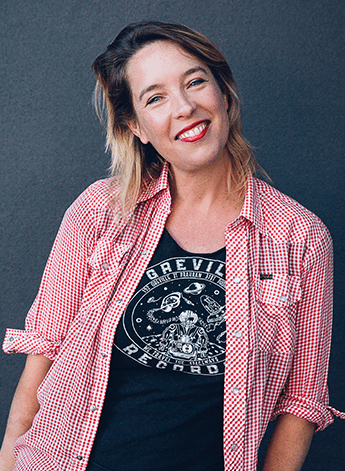 Emma Saunders has been described as a "formidable" (Realtime, 2010) Australian dance artist who works as a dancer, choreographer, director, educator and curator. She is interested in the simplicity of dance and the complexity of choreography. Utilising a visceral, instinctive attack, her work is immediate, often working with humour, everyday movement, text, repetition, deconstruction, duration and abstraction.
Emma is a co-founding member of the award-winning Sydney based trio, The Fondue Set, alongside Jane McKernan and Elizabeth Ryan, who have created 10 full length works including Green Room Award-winning No Success Like Failure presented at the Sydney Opera House (2008) and Dance Massive, Arts House (2009). The Fondue Set have also performed in the Melbourne International Arts Festival (The Bar, 2008) and Sydney Festival First Night (The Hoofer, 2010). The Fondue Set has toured nationally in Australia and internationally to the UK, Europe and Japan.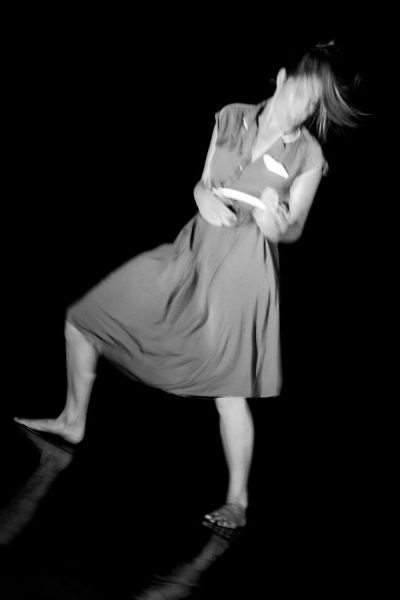 Emma was the inaugural Dance Curator at Campbelltown Arts Centre (2008 – 2012). Emma has created two large-scale outdoor site-specific dance works, The Bankstown Dancing Project, commissioned by Urban Theatre Projects for Sydney Festival 2015, and The Austinmer Dancing Project 1.1.18, commissioned by Wollongong city Council exploring where dance and community can intersect.
In 2019, Emma was commissioned by FORM Dance Projects to create a new outdoor large scale dance work, Encounter, for Sydney Festival 2020 which involved a 50 piece live orchestra (WSYO), 16 dancers, original 1hr composition by composers Jodi Phyllis (The Clouds) and Amanda Brown (The Go-Betweens), Miles Franklin nominee writer Felicity Castagna and slam poet Pola Fanous. Emma is now 2020 Associate Artist for FORM Dance Projects where she is currently creating a new Western Sydney Youth Dance Company she has entitled the WE ARE HERE Company.
She graduated with a BA in Dance and Grad Dip Ed (Dance/Drama) from the University of Western Sydney (1996) and lectured in Movement, Performance Art and Generative Performance Practice at the University of Wollongong (2010-2019).
---
WE ARE HERE Company Co-Ordinator  
Sarah-Vyne Vassallo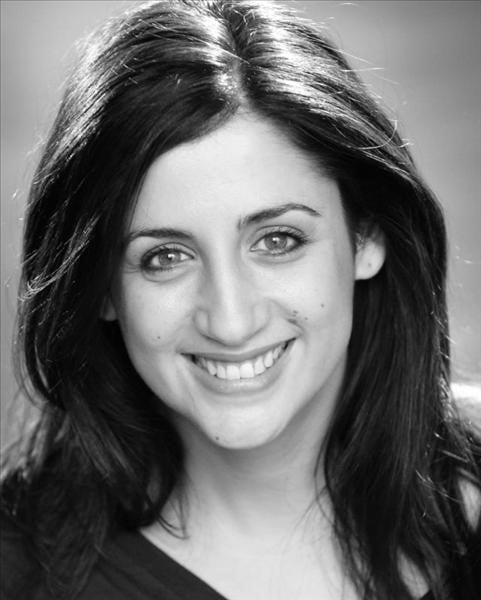 Sarah-Vyne is a director, choreographer, writer and creative consultant with a career in the Arts and Entertainment industry spanning two decades. Her agile interdisciplinary arts practice intersects dance, theatre, production design, film and arts development. A recipient of the prestigious Winston Churchill Fellowship, Artistic Director of Murmuration, Sydney's flagship integrated performing arts company, Sarah-Vyne has earned her reputation for being a wealth of industry knowledge and expertise.
Throughout her career she has worked with Sydney Festival, Sydney Comedy Festival, Sydney Opera House, Museum of Contemporary Arts, Vivid Sydney, Create NSW, Festival of Dangerous Minds, DirtyFeet, Bankstown Arts Centre, Sidetrack Theatre, Ausdance, Accessible Arts, Adelaide Fringe, Disney, ABC, The Young Americans, Screentime, Taste Creative, Foxtel, Channel 7 and SBS.
Sarah-Vyne is passionate about creative learning, professional development and knowledge sharing and has been a guest Teaching Artist for Sydney Opera House, The Song Room, Sydney Dance Company, Museum of Contemporary Arts, The Arts Unit, The Joan and The Arts Centre Cootamundra.
www.sarahvynevassallo.com
Instagram
Facebook
---
Digital Artist
Feras Shaheen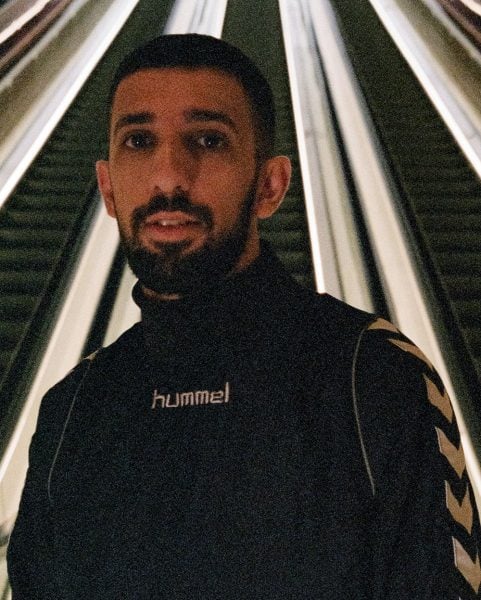 Feras Shaheen's art practice spans across performance, semiotics, street dance, readymade art and digital media. Shaheen was born in Dubai to Palestinian parents and moved to Sydney at the age of 11. Drawing from his Hip Hop dance background as well as Palestinian cultural dance traditions, Shaheen traverses different roles within the arts, working as a performer, teacher, choreographer and digital artist. He holds a Bachelor in Design from Western Sydney University (2013) and in addition to his artistic practice works as a freelance graphic designer, photographer and videographer.
They call people like Feras multipotentialites—those whose interests and talents span multiple areas. What enables him to excel in these somewhat divergent fields are his problem solving, creative thinking, and visual communication skills. Working at the fulcrum of beauty and culture, Feras strives for logic rather than decoration, creating meaningful experiences for all involved.
Feras has won multiple awards for his work including: ADOBE Project 1324 Make Moves Competition (Film & Animation), FILM IT AND SHOW IT Short Film Festival (Film), Australian Design Biennale Student Awards (Design Identity).