TOGETHER WE DANCE
Starts Tuesday 21 July 2020
A creative screen project for young-at-heart and keen movers over 65
Danced all your life? Never danced before but always dreamt of joining a dance ensemble? Be your own choreographer? Be part of a bigger picture? Together We Dance is your opportunity to join like-minded seniors and participate in the making of a dance film directed by dance artist Diane Busuttil.
HOW?
Every week you will be invited to join an online class via ZOOM to get your blood flowing with gentle moves, then stimulate your creative buds under Diane Busuttil's expert guidance with music that will get you on your feet. Following class, you will be given clear instructions to capture simple movements with your own device (smartphone, laptop, tablet) from your home. If filming yourself is not your thing, you will be given the opportunity to be filmed directly via ZOOM after the session. Your contributions will be gathered and edited to create a short dance film in which you will achieve your seconds of dance fame with many others in a split-screen format.
WHEN?
EVERY TUESDAY 21 July- 22 September 2020
10:00am-11:00am (class)
11:00am-11.30am (filming extension- optional)
REGISTRATION
(02) 9806 5609 or admin_form@cityofparramatta.nsw.gov.au
A Zoom link will be emailed to you following registration, one hour prior to class at the latest.
FREE for over 65
For 64 and under: $10 per class or $5o per 5 classes
WHAT YOU NEED
A small safe space to move around
A device with ZOOM application downloaded
Comfy non-restrictive clothing or soft shoes
 TECHNICAL ASSISTANCE:
+61 2 980 65672 or Production_Form@cityofparramatta.nsw.gov.au
"The health benefits of dancing for seniors range from improving your physical health to creating strong social connections that increase your sense of well-being" (Paljug 2017).
---
Diane Busuttil- Lead Teacher and Film Director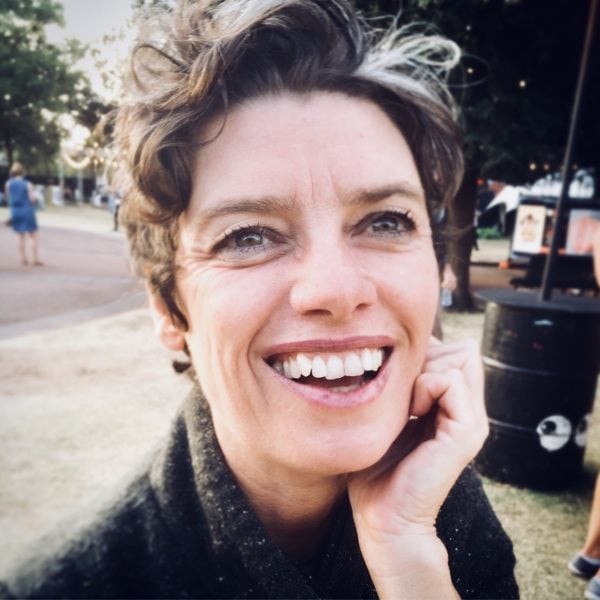 Diane holds a Bachelor of Arts Degree in Dance from The University of Western Sydney and more recently a Masters Degree from Macquarie University. In 2000, she was awarded a DAAD scholarship to study at The International Women's University in Germany, where she remained for the next 15 years working in dance theatre and performing internationally with a diverse range of artistic groups throughout Europe, Canada and the USA. Diane also writes, directs and produces short films that have received critical acclaim from various International film festivals. Since returning to Australia in 2015 to care for her father with dementia, Diane initiated Creative Caring that brings dance classes within reach of all people with chronic movement restrictions, with a focus on community building as well as enhancing health and well-being for seniors.
---
Recommendations:
It is important you book in advance so we have time to send you the ZOOM link to join the class.
To download the Zoom software to your device, you can click on this link: https://zoom.us/download.
For your own safety, create enough space in your room, remove hazardous objects, wear comfortable clothes and soft shoes. If you feel any discomfort you must inform the teacher and stop immediately.
We recommend joining each session 10 minutes prior to class to ensure your video and sound are working. Before class begins, click the speaker's view option and press the mute button. If you have a question during the class you can 'unmute¹ yourself and ask. You will need to keep your video open so that the teacher can see you and instruct you when necessary.
Disclaimer and Image Release:
FORM Dance Projects including employees, contractors and board assume no responsibility for injuries suffered while practicing through your online classes and you take full responsibility for your body and the space/equipment you use.
You understand that your participation in this project involves creating video material in which you will be featured. Classes will be recorded for the purpose of documentation and archives. You will consent to the recording and distribution of your image as part of the project and acknowledge that FORM Dance Projects is the sole owner of all rights in the program including use and distribution of such recordings for the purpose of creating, publishing and promoting the dance film.
---
Proudly supported by the NSW Government to combat social isolation for Seniors during COVID-19