In Development
FORM DANCE PROJECTS AND RIVERSIDE THEATRES PRESENT
IN RESIDENCE AT RIVERSIDE STUDIO AND NORTHMEAD STUDIO
FORM believes in the importance for artists to access studio space in order to play with ideas, collaborate, develop work and rehearse. FORM welcomes artists on a need basis for  up to two-week residencies in its Parramatta-based studio pending on availability and relevance to FORM's program.
Priority is given to artists developing work towards presentation in Dance Bites seasons.
Requests should be directed to production_form@cityofparramatta.nsw.gov.au or call 9806 5672
---
OUT OF THE STUDIO – DIRTY FEET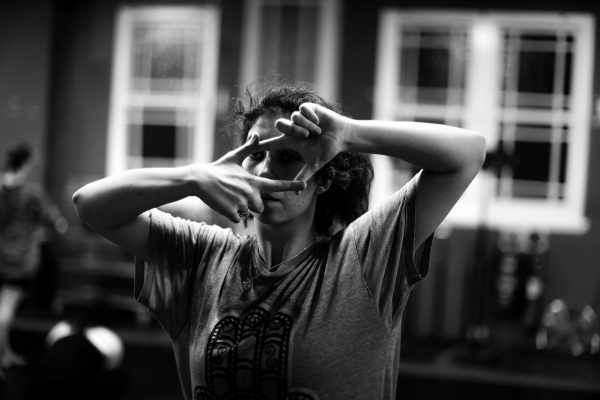 OUT OF THE STUDIO
DIRTY FEET
Out of the studio is an opportunity for emerging choreographers to develop new ideas and a platform to present new dance works to audiences in a theatre context. FORM Dance Projects continues its partnership on this program by providing studio space for the development of these new dance works. Past residents include Matt Cornell, Sara Black, Lucky Lartey, Callum Mooney, Emma Harrison and Emily Flannery.
Image: Emily Flannery – Photographer: Haley Rose
---
WE ARE HERE CURATED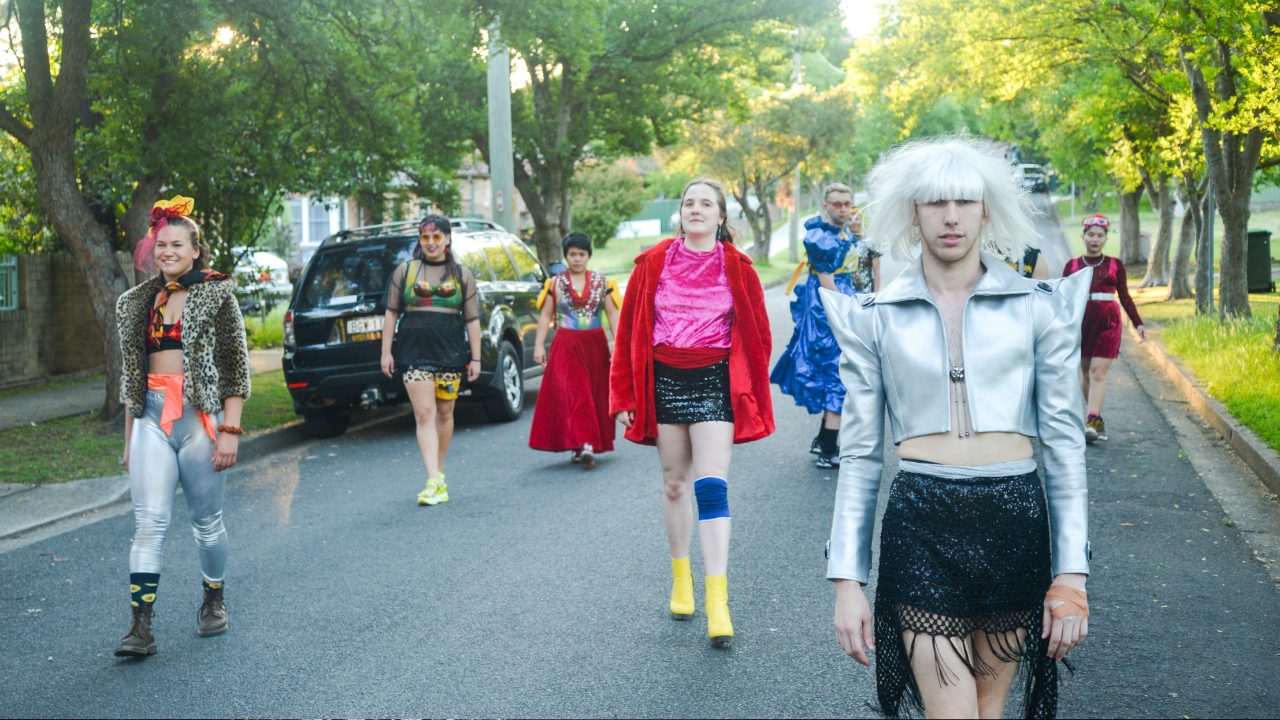 FORM's Associate Artist: Emma Saunders
With: Feras Shaheen, Sabrina Muszynski, Gabriela Green Olea, Josh O'Connor, Xara Zaineddine and Billy Keohavong
The WE ARE HERE Curated Program is an exciting new opportunity to consolidate and seed new, deeper, artistic and meaningful collaborative small solo works within a focused and specialised, intimate environment between the Associate Artist and the Curated Artist/s.  Each Curated Artist will be invited on the merit of their abilities, capacities and contributions from within their work as part of ENCOUNTER and the WE ARE HERE Company Program.
Image: WE ARE HERE Artists – Photographer: Dom O'Donnell
---